INTERVIEW: Diplo Talks Major Lazer EP, Gives An Album Update & Solo Music
Major Lazer has helped evolve electronic music over the last eight years, and after three full length studio albums, three EPs, four remix albums, and countless singles, the trio has released their fourth EP Know No Better.
Know No Better features six songs and includes features from artists of all genres like Camila Cabello, Travis Scott, Quavo, J Balvin, Sean Paul, Jidenna, Busy Signal, Anitta, and more. The latest component to the Know Know Better EP is an innovative, interactive music video for the project's title track where users can click back and forth between two different videos (watch here).
On the Know No Better EP & Update on a Full Length Album
The Know No Better EP was put together over the course of the last year, and according to Diplo, is "just a collection of records that [they] were working on" in that time frame. He explains that having toured around the world to places like Latin America and Africa, the group was able to connect with all of the different artists featured on the EP like J Balvin, Sean Paul, and more. He adds, "We were always working on between 20 and 40 songs anyway, and it's just the six [songs] that made sense together, that felt like all the dance-oriented songs, so it was, it was easy."
Prior to Know No Better, Major Lazer released several singles, including "Cold Water" featuring Justin Bieber & MØ and "Run Up" featuring Nicki Minaj & PARTYNEXTDOOR, as well as their full-length Peace is the Mission studio album (which was released in 2015). Fans have been expecting their followup, Music Is The Weapon, but it sounds like releasing an album isn't as important to the trio anymore, as is releasing music to fans as it comes. Diplo explains:
"I think we just decided to kind of like go more singles based. Since the album, we put out 'Cold Water' with Justin [Bieber], we put out 'Run Up' with Nicki Minaj and PARTYNEXTDOOR, we put out, Know No Better. So I just felt like if we keep putting out singles and people keep playing them, we'll just kind of rack it up and put together a project with a bunch of songs on it, and continue with those and have those songs featured. But it's not that important to us anymore. I think just getting singles out. It's so much easier to promote singles the way that people listen to our music, so we just want to work with that formula because it works."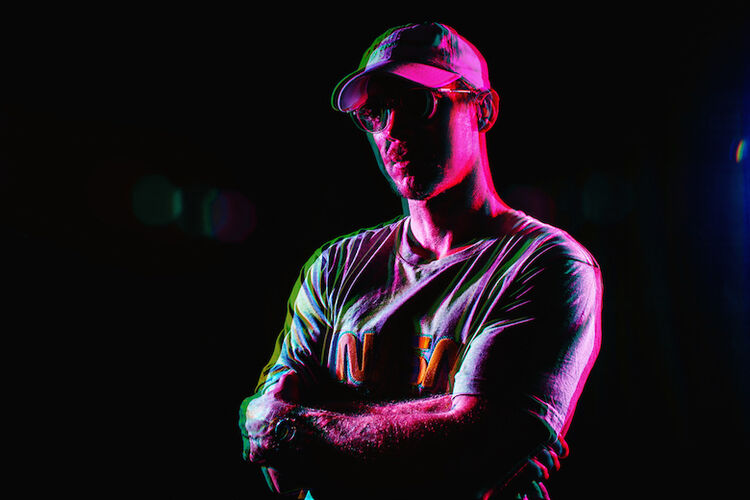 On Solo Music & New EP
If there's one thing to know about Diplo, it's that he's always working on something. Whether it's for Major Lazer, production for another artist, or on solo music, he always has something cooking. And while Diplo hasn't released any solo singles this year thus far, fans should look out for some soon. The producer/DJ explains that he actually has an EP on the way, and it's hip hop focused.
"Diplo's always working on things here and there, but you never know," he tells us. "I have an EP coming out actually next month. All a bunch of rap music. Desiigner's on it, D.R.A.M., Lil Yachty."
He adds, "I'm just always working the studio. I did a lot of rap music this last year. I did a record from Lil Yachty that came out. I'm just always working on songs and there are just records that they kind of didn't fit on their album, so [I] just had to put them out myself."
RELATED VIDEO -
Diplo Tutorial : Blackhead Remover Mask