Grammy-nominated singer Billie Eilish inadvertently raised some concern among her fans after revealing to Vanity Fair that she's been texting Drake. The "Bad Guy" singer, 17, said this about the rapper, 33:
"Drake is like the nicest dude I've ever spoken to. I mean, I've only like texted him, but he's so nice. Like, he does not need to be nice, you know what I mean?"
It didn't take long for the tweets to roll in:
You'll recall last year the same type of concern arose among fans after Millie Bobby Brown (who plays Eleven in Stranger Things) revealed she has a close relationship with the 6 god too.
She eventually defended the friendship on Instagram: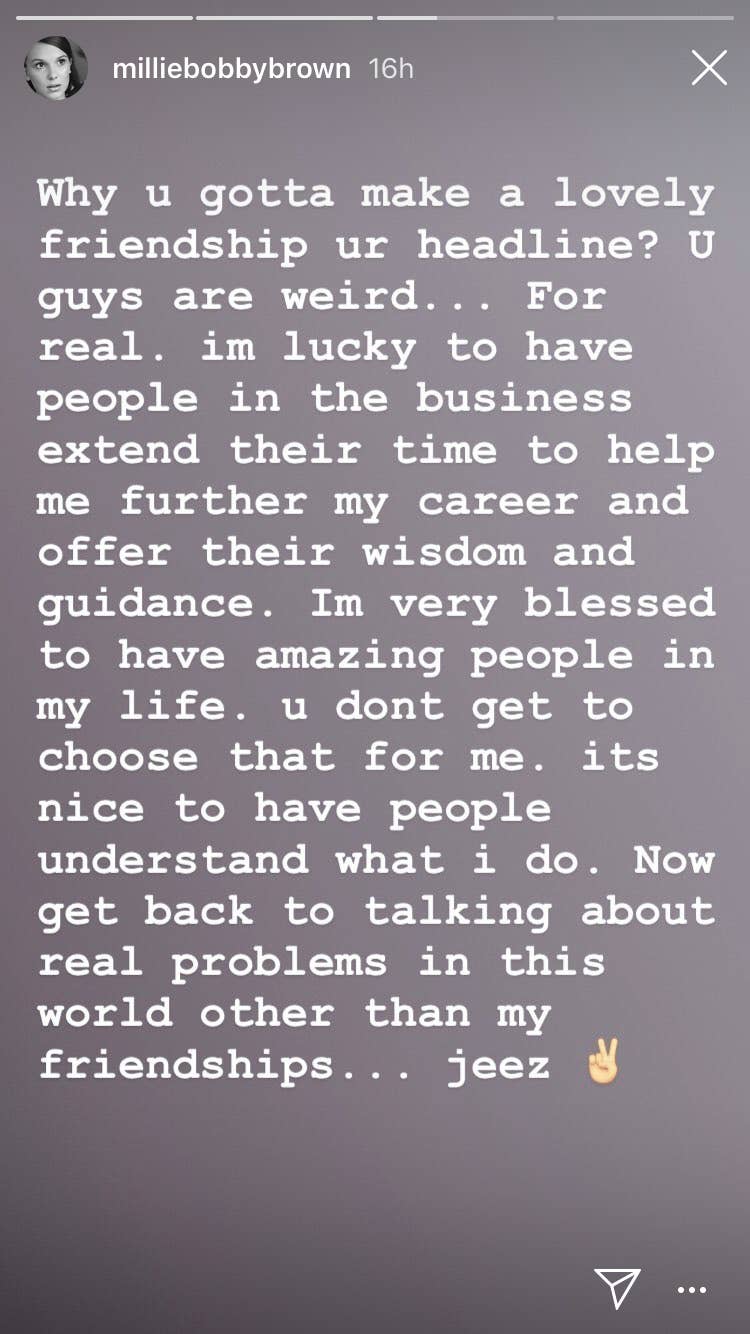 But people still talk: