Halloween is my favorite holiday, so every day this month I'm wearing something fun and spooky! I bought this shirt last year from "Spirit Halloween!" I love their fun, festive shirts for the season. I bought a few new ones this year. This ring is from "My Kameleon" jewelry. You can interchange the charms in the ring. I wear my ghost one all month long. I just found this Halloween Apple watch band on Amazon for pretty cheap. It was like $25 and I couldn't resist.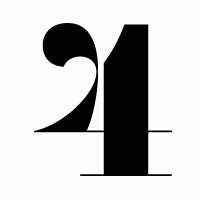 I love all things Maleficent! I always find fun finds on Etsy! I bought this earlier this year. Another great love of mine is "The Nightmare Before Christmas!" I have way toooo many Jack and Sally things and I keep buying more. My friend Lisa just got me these socks. Another find on Etsy! This homemade Jack Skellington bracelet. This bag is from a local artist in Seattle. Carla Marie (who used to work here) introduced me to her. I love her stuff! She is amazing. Check her out @NeptuneCreations on Instagram. I love this Jack and Sally scarf I just bought for 10 bucks from the Disney outlet store! My sister got these for me when I was her Maid of Honor. She ordered them from Etsy! I love my Maleficent! I bought this t-shirt when I was at Universal Orlando's "Halloween Horror Nights!" I LOVE IT! It was a regular t-shirt and I made it a v-neck! I have the best friends! My friend Lisa found this water bottle and knows how much I LOVE JACK SKELLINGTON! I don't know where she bought it. See how excited I am! My fun black cat shirt I got from "Spirit Halloween!" I just bought these! They are from the "Bradford Exchange." SHHHHH Thats my little secret for lots of fun stuff! I will wear them all year round! I found these Jack Skellington earrings on Etsy! My friend Bradi is amazing with customizing sneakers. I will wear these all year round. Check her out on Facebook at Bradi ink. Don't laugh...I actually found this at the grocery store. So many fun finds at Spirit Halloween! I got this scarf at AC Moore, which is an arts and crafts store! You can find Halloween everywhere.